Stand Out With a Message That's Truly Your Own
Embark on Your Marketing Adventure
Helping Service Providers Stand Out with a Magnetic Message & Online Presence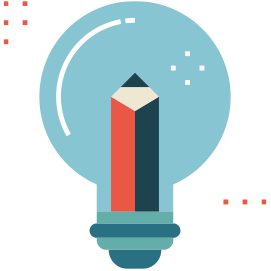 Brand Strategy & Messaging
We'll help you create a memorable brand that drives sales and builds lasting customer relationships.
Creative Web Design Solutions
We craft and style custom websites to tell your story, strengthen your brand essence, and captivate your target audience.
Lead Funnels & Content Marketing
Our lead funnel and content marketing services are designed to boost web traffic and transform visitors into loyal customers.
VOX POP
The Voice of the People
Flexible Service Packages
Helping Service Professionals Navigate the digital landscape
Our flexible service packages are tailored to your specific needs. We'll steer your business toward new growth horizons, grow your online audience and generate more leads, while also staying within your budget.
See a small sample of our web design and graphic design work below.
Explore the Possibilities
lost in the marketing wilderness?
If your business is built on referrals – and you want to experience the next level of growth with online marketing – Monica is here to lead the way.
This complimentary, no-obligation call is designed to help you explore your unique path to marketing success.
Years of Experience and Quality Results
Hello, I'm Monica — a multi-passionate creator with 19 years of experience in Content Marketing & Web Design.
With a knack for branding, messaging & a laundry list of marketing skills, Vox Pop Marketing offers a one-stop-shop for a stylish, effective online presence. 📣
I've worked with a wide range of clients in various industries and have helped them to gain new customers and grow their online presence. When you choose Vox Pop Marketing, you can be sure that you're getting the best possible service with the highest quality results.
Monica Valentine Reynolds, Founder
Get weekly tips to stand out online with your most Magnetic Message.
Scale to new heights with value-packed, weekly correspondence from Monica
Your information will never be shared.
Making it possible for entrepreneurs to follow their dreams, be of service, build a thriving business, and live by their own design.
The web is full of people in your industry looking to make their mark. Let's blaze your trail.